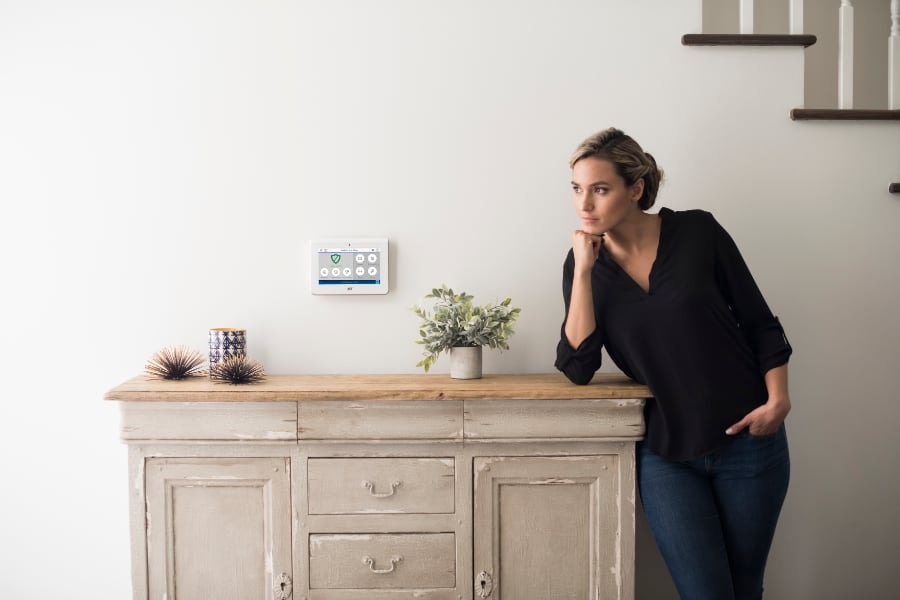 What Are The Next Steps After Your Home Security Alarms Go Off In Eugene?
An alarm system is designed to defend your property. But what happens in the event your home security alarms go off in Eugene? What are the right steps to take to be certain you and all your family members are taken care of?
The most important first step is to avoid panicking. You should understand that your 24-hour monitoring experts have you covered. Then take the steps described below to be prepared for any crisis at your property.
Our 24-Hour Specialists Help You Stay Safe
A security monitoring representative is instantly notified when your Eugene home security alarms go off. After an agent is notified, they will reach out to you as quickly as possible to ascertain what caused the alarm. Your system may activate due to a range of emergencies, including:
Break-in

Flames or smoke from a fire

Water infiltration

Accidentally setting off alarm
In situations where your system was tripped accidentally—like forgetting that your sensors are switched on when you open a window— a monitoring specialist will reach out to figure out if you need help. Give them your passcode, and they'll deactivate the alarm.
In a true emergency, your representative will send out your local emergency services, including law enforcement, firefighters, and medical professionals, to your home. They also have the ability to function as the point of contact in the event you are not on site. The monitoring agent can also apprise emergency services on which security device was set off, helping them prepare for what could be a hazardous environment. The monitoring expert will stay on the line with you to keep you composed and let you know what you should do.
Here's What You Should Do if Your Alarm Goes Off In Eugene
Being awoken in the middle of the night to your alarm going off is incredibly scary—even moreso if you aren't clear as to why it's going off. The most beneficial thing to do is keep yourself in control and take the following actions:
First, find a safe location. Collect all members of your family including pets as quickly as possible and get into a shielded space within your residence or leave the premises entirely. It's a natural response to confront the emergency on your own, but this is not the best course of action. As an alternative, put a priority on trying to keep yourself and your family protected and let the trained personnel deal with the issue.
As a second step, utilize your mobile security application to keep in touch with your monitoring agent. They'll notify emergency professionals who will be on their way to your property within minutes.
Finally, keep in close contact with your monitoring agent and first responders. You have the ability to be connected, so representatives of each team are sharing information. On the other hand, if it's not possible to get a direct call to authorities, get notifications through text messages. Even if it's only a false alarm, it's a good idea to thoroughly communicate with all teams so you will be ready should a real emergency take place.
Be Prepared For All Security Risks in Eugene with Secure24 Alarm Systems
From burglary attempts to flooding, Secure24 Alarm Systems works hard to make sure your family and your home are completely protected. With 24-hour monitoring, smart locks, and entry-point sensors, your residence will remain the safe haven you've always wanted. Design your ideal home security solution by completing the form below or call (541) 210-9214 to get started.