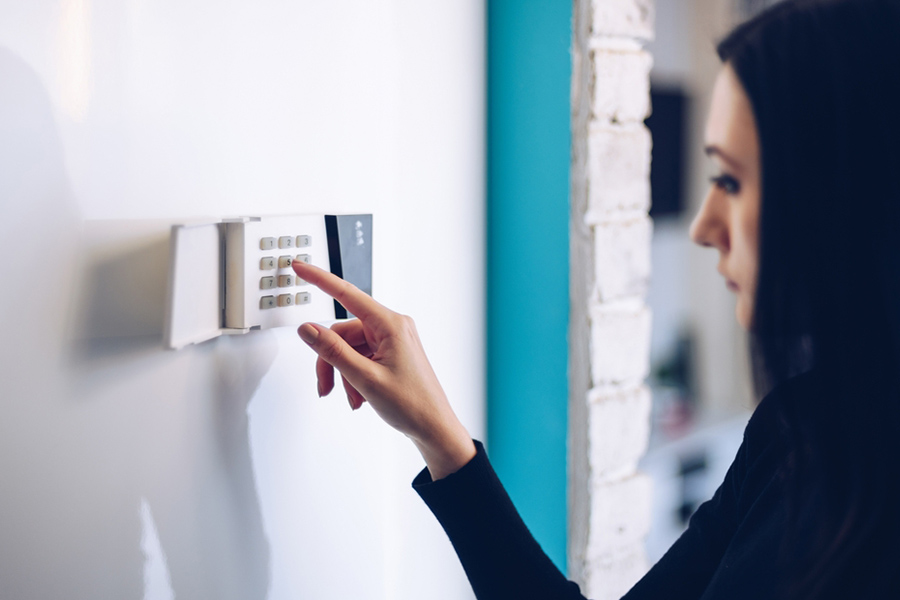 How To Reset Your Eugene System
One perk of getting your security system set up by professionals is that you hardly ever find a reason to concern yourself with it. Even so, there could be times when you have to reset your alarms in Eugene. If you use the ADT Command interface, a reset usually requires just a few minor taps of the touchscreen following common events like false alarms and battery changes.
Consult Your Owner's Manual Before Trying to Reset Your Alarm Panel
A word to the wise before you start resetting your Eugene home security system, consult your instruction manual ahead of time. You wouldn't want to compromise your property's defense due to pressing something incorrectly. In addition, your system might change if you upgraded from a numbered keypad to a modernized touchscreen interface. And if you're struggling to reset your system, don't be reluctant to reach out to the professionals.
Resetting Your Eugene Security System After A False Alarm
Usually, a false alarm happens because of a sensor that was tripped by accident. You may engage the ADT Command touchscreen or open your ADT security app and tap the shield option and submit your credentials to turn off the system when this occurs. You may receive notification from your security monitoring team, but simply inform them that you had a false alarm.
Tips To Reset Your Alarm Following A Power Outage In Eugene
When you lose power due to high winds or other factors, you could begin hearing a beeping sound from your control panel. That indicates that the alarm is being powered by the battery backup. To reset your unit and halt the beeping, you must disarm/rearm the system.
Keep in mind, if you lose power for an extended time, you could need a total reset of your home's security. Follow the instructions in your user's handbook -- normally by submitting your code and hitting the on/off button two times -- and you should be back in business. You could continue to notice the auxiliary power beeping, as it may not cease until the battery charges entirely. Contact your home security agent if you keep having issues with your ADT system at least 20 hours after the power is resumed.
Reset Your Home Security System After Changing A Battery
On occasion you need to replace a battery in one of the devices in your security installation. To do this, you will set your home's defense to Test Mode so you prevent setting off an accidental alarm. After the you replace the old battery, remove the system from test mode and resume normal operations. If the control panel is unable to register the device or the battery icon is still on, you may have to perform a full reset of your security system.
Reset Your Eugene Security System After Adding Or Deleting Someone
Adding and deleting people can be accomplished on the ADT Command panel and the ADT Control mobile app. You should never have to perform a system reset after adding or removing codes. However, if you move into a new house with an existing ADT system, you'll want to contact your residential security experts at (541) 210-9214 to set up a new service. The installer will go on site to replace equipment, set up more components (if needed), and do a factory reset.
A Well-Designed Security System Is The Right Choice
Attempting to reset a home security system in Eugene will likely be difficult if it fails to include clear instructions and features. If you're ready to find your intuitive home security system, dial (541) 210-9214 or submit the form below. Our team is ready to customize the ideal security system for your property.