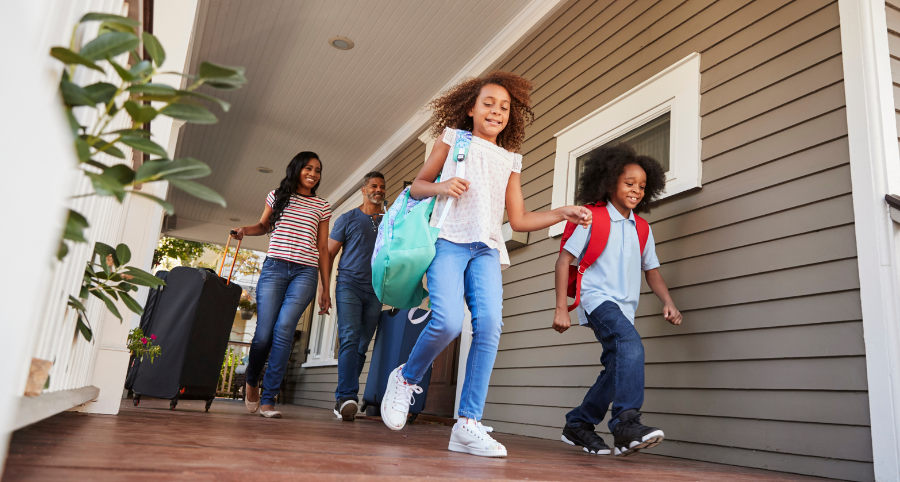 How to Protect Your Home When You're On Vacation
No matter if you just secured your dream house or you've turned into a first-time homeowner, everyone hopes to have their home protected. A protected and secure home is imperative for your peace of mind. Discover the most practical means to protect your home when you're away.
Assess Your Home and Needs
No two living spaces are identical. Your geographic area, surroundings, neighbors, and floor plan will individually make an influence on ways to effectively protect your home. Security inside a metro area can appear differently than safety for a rural dwelling. A home with a fireplace might necessitate extra safety measures for smoke and fire. If you reside right by a floodplain, you must consider that risk as well.
Your nest is exclusively yours, so take the time to understand your floor plan to best protect it.
Protect Your Home When On Vacation With Simple Precautions
One of the smartest ways to protect your home when you're away is to create incorporate effective safety procedures. Criminals pursue the easiest approach. Making a habit to latch your windows and doors goes a long way in preventing a burglary. Turning a light on while you're away can create the appearance of people being home, discouraging a person who could be scouting out your neighborhood. Practices like turning off the water main and disconnecting the appliances before a long vacation may prevent misfortune upon your return.
Extra Precautions for Extra Safety
An extra key can be a good idea if you have students returning home from school who need to get inside the each and every day. Don't forget to put away the same key prior to a stay away. A key underneath the doormat can turn out to be a simple find for someone wanting to burglarize your home. A more effective solution is to install smart door locks, so you don't need a key ever!
Become acquainted with your neighbors! If they are familiar with you and those who live in your home, they may observe when unfamiliar people pop up. If you have an amicable relationship, you may even see if they will be attentive during your vacation. They can help defend your home when you're away.
Always Feel Present With A Security System and Home Automation
If you want to take your safety to the next level, a home security system is the perfect solution. While movement-detecting lights and cameras are great tools, a security system has the ability to use glass break sensors, smoke detectors, smart lights and smart locks, and additionally flood detectors. This comprehensive defense matrix is run by a central control panel in your home. Security systems have the capacity to also be monitored through 24/7 observation by certified experts trained to react to any crisis.
To obtain extra convenience, attach your home protection network to your residential automation devices. Arm your locks and monitor your camera tape no matter your location by means of your smartphone. Set any devices on a plan, to naturally power up as you need them. Set smart speakers to power up the system and lock all doors even if you've already climbed into bed. You have the ability to obtain both safety and convenience in one bundle!
Protect Your Home When on Vacation With Secure24 Alarm Systems
If you're geared up to get peace of mind throughout your vacation, get the top residential security with your local ADT dealers at Secure24 Alarm Systems. Our trained experts can assist you to decide exactly what you want to protect your residence from any potential risks. To see what we can do for you, call (541) 210-9214 or complete the simple form below.